Explore Best Custom Wine Cellar Design Ideas in Toronto
Your wine collection deserves a place of pride in your home or commercial establishment. So design your cellar to highlight your wine collecting story.
Here are some wine storage ideas to inspire you to design the best wine storage unit for your collection.
Metal wine racking systems are popular in contemporary fine wine cellars. These could be freestanding custom wine racks or smaller shelf-like wall-mounted ones. You could also use sleek metal wine racks in a glass custom wine cellar for a dramatic effect.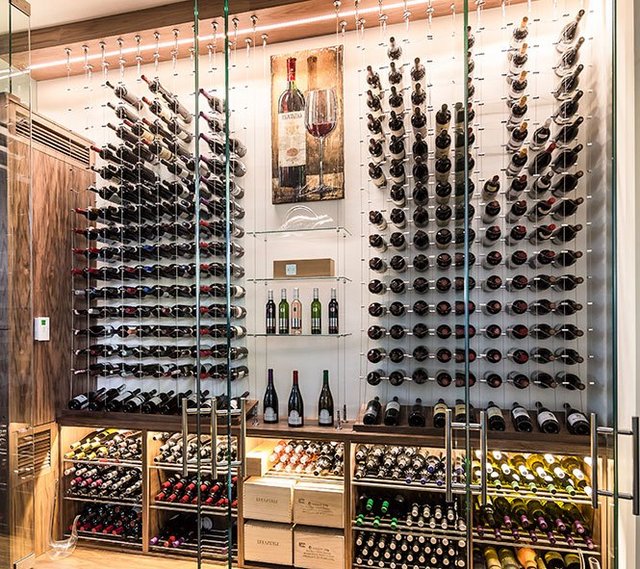 Wine cabinets (like Humidor) are enclosed closets that appear like pieces of furniture in your room. You could have a climate-control system installed in it.
Then, customize the wine racking system inside, depending on your bottle collection.
Glass cellars make a great design idea to showcase a small collection, especially under the stairs. An all-glass wine rack design will give you the appearance of floating wine bottles to suit a modern decor scheme.
These are some of the wine cellar design ideas you can use. Designing and creating a DIY wine storage facility is time-consuming (may take months!), expensive, and comes with its own risks. And, a few wrong settings can potentially damage your wines forever. So why take the risk when you can store your precious collection in professional wine storage facilities?
A professional wine storage facility offers you a safe space for your collection under optimal storage conditions. The service comes with a fixed annual fee that would be way more affordable than building a wine cellar in your home or commercial space.